Join us in-person on Sunday, June 25th at 3:00PM to celebrate Deborah Hauser, the newly appointed Suffolk County Poet Laureate. 
The ceremony will include the passing of the "Poet Laureate's twig" from the current Suffolk County Poet Laureate, Dr. Richard Bronson. It will also include a poetry reading by Deborah Hauser.
---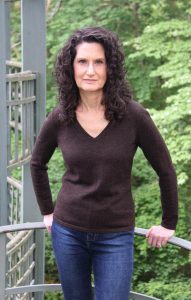 Deborah Hauser
Poet, feminist, activist, certified ennui therapist, and fairy tale revisionist. Deborah Hauser is the author of Ennui: From the Diagnostic and Statistical Field Guide of Feminine Disorders. Her poems and book reviews have appeared or are forthcoming in Ms. Magazine, Women's Review of Books, Kenyon Review, Prairie Schooner, Bellevue Literary Review, and Calyx. Her work explores the intersection of poetry and activism. A Pushcart Prize nominee, she has taught literature and writing at Stony Brook University and Suffolk County Community College. She has featured at the Northeast Modern Language Association, New York University, Newman University, KGB Bar, Walt Whitman Birthplace, and Bowery Poetry Club. She has presented her academic work at conferences including the Feminisms and Rhetorics Conference and graduate conferences at The City University of New York and Stony Brook University. She curates and hosts a monthly reading series at Jack Jack's Coffee House for the Babylon Village Arts Council, is an Associate Editor at Poetrybay, the Secretary of the Suffolk County Chapter of the National Organization for Women (NOW) and a Long Island Poetry and Literature Repository Board Member. She leads a double life on Long Island where she works in the insurance industry.