Announcing the 2023 & 2024 Long Island Poet of the Year – Paula Camacho (2023) & Nancy Keating (2024) 
WWBA's Trustee Program Committee is proud to announce 2023 Long Island Poet of the Year

Paula Camacho and Nancy Keating as Long Island Poet of the Year 2024.
2023 Long Island Poet of the Year Award Reception & Reading will be held on April 29, 2023, 2PM – 3:30PM, i
n-person at Walt Whitman Birthplace Association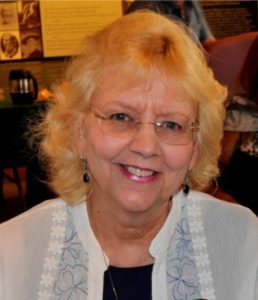 Paula Camacho, as President of the Nassau County Poet Laureate Society, serves the poetry community in countless ways by encouraging discovery of the poetic voice, elevating appreciation for the written word and enriching the lives of local poets through events, contests, anthologies, scholarships and more. She is a breast cancer survivor and participated in various poetry organizations over the years. Paula moderated the Farmingdale Poetry Group for 20 years to empower and evolve the poetic skills, artistry form and creativity of participants. She taught a poetry class, You Can Write Poetry, in the Adult Education program at the Farmingdale High School. Paula also served on the Nassau Council for the Arts for three years.  Her poetry has won various awards, including the Alice Abel National Literary Contest. She has published nine collections of poetry. Her latest collection, Transmutation, is a 2021 finalist in the Blue Light Poetry Prize. Paula holds degrees in Nursing and Theology and lives with her family in Farmingdale. 
Nancy Keating is co-host of Poetry in the Village reading series for the Babylon Village Arts Council and a Reader for The Southampton Review. She has published two books, The Patron Saints of Knitting, by Finishing Line Press, 2022, and White Chick, from Elixir Press, 2021. Her poetry has appeared in New Letters, Poetry Daily, The Gettysburg Review, The Southampton Review, Southwest Review, as well as several anthologies. A three- time Pushcart Prize nominee, she has an MFA from Stony Brook University and teaches at Farmingdale State College.
The Long Island Poet of the Year Award is an annual award given by Walt Whitman Birthplace Association (WWBA) to honor a notable and distinguished local poet who actively promotes poetry on Long Island.  Each year, the board of trustees selects a notable poet as the WWBA poet of the year. They are a nationally known and well-respected poet who champions poetry through their writing, teaching, and support of the Long Island community of poets and their events.

Previous Year's  Long Island Poet of the Year Recipients
Click any name with a green icon below to view bio: