The annual Poet-In-Residence program is proudly sponsored by WWBA. Each year the program features revered and distinguished contemporary poets who continue to embody Walt Whitman's spirit of democracy, diversity, and creativity.
Click any name with a green icon below to view bio:
Molly Peacock is a poet, biographer, essayist, and short fiction writer whose multi-genre literary life has taken her from New York City to Toronto, from poetry to prose, from words to words-and-pictures, and from lyric self-examination to curiosity about the lives of others. She is the author of the best-selling biography The Paper Garden: Mrs. Delany Begins Her Life's Work at 72 . Beginning her literary life as a poet, she has published six books of poetry, including The Second Blush and Cornucopia: New and Selected Poems.
A dynamic speaker, she has spread the word about late-life creativity, poetry, and the artist's life from The Art Gallery of Ontario to the Barnes Museum in Philadelphia, from NPR to the CBC. She is a subject of a documentary film by Renee McCormick, A Life Outside Convention.
Molly is from a blue-collar and farming family with roots both in Canada and the United States. She was born in Buffalo, New York, received a B.A. magna cum laude from Harpur College (Binghamton University) and an M.A. with honors from The Writing Seminars at The Johns Hopkins University. A dual American-Canadian citizen, she now lives with her husband, James Joyce scholar Michael Groden, in Toronto, though she maintains contact with her former home by conducting a seminar at the Unterberg Poetry Center of the 92nd Street Y in New York City every winter.
Among her honors are awards from The Leon Levy Center for Biography (City University of New York Graduate Center), the Canada Council for the Arts, the Danforth Foundation, Ingram Merrill Foundation, Woodrow Wilson Foundation, National Endowment for the Arts, and New York State Council on the Arts. Widely anthologized, her poems appear in The Oxford Book of American Poetry, The Best of the Best American Poetry, and A Formal Feeling Comes as well as in leading literary journals such as The New Yorker, Poetry, The Literary Review of Canada, The New Criterion, Canadian Notes and Queries, Contemporary Verse 2, The Southwest Review, and The Yale Review. Her essay "Passion Flowers in Winter", which was selected by David Foster Wallace for inclusion in The Best American Essays 2007, grew into The Paper Garden, a #1 Bestseller in Canada, a New York Times reviewed biography in the United States, and an Economist Book of the Year in the UK and Ireland. It was published as well in Australia and New Zealand.
Nikki Giovanni was born in Knoxville, Tennessee, and grew up in Lincoln Heights, an all-black suburb of Cincinnati, Ohio. She and her sister spent their summers with their grandparents in Knoxville, and she graduated with honors from Fisk University, her grandfather's alma mater, in 1968; after graduating from Fisk, she attended the University of Pennsylvania and Columbia University. She published her first book of poetry, Black Feeling Black Talk, in 1968, and within the next year published a second book, thus launching her career as a writer. Early in her career she was dubbed the "Princess of Black Poetry", and over the course of more than three decades of publishing and lecturing she has come to be called both a "National Treasure" and, most recently, one of Oprah Winfrey's twenty-five "Living Legends".
Giovanni's honors and awards have been steady and plentiful throughout her career. The recipient of some twenty-five honorary degrees, she has been named Woman of the Year by Mademoiselle Magazine, The Ladies Home Journal, and Ebony Magazine. She was tapped for the Ohio Women's Hall of Fame and named an Outstanding Woman of Tennessee. Giovanni has also received Governor's Awards from both Tennessee and Virginia. She was the first recipient of the Rosa L. Parks Woman of Courage Award, and she has also been awarded the Langston Hughes Medal for poetry. She is an honorary member of Delta Sigma Theta Sorority and has received Life Membership and Scroll from The National Council of Negro Women. A member of PEN, she was honored for her life and career by The History Makers. She has received the keys to more than two dozen cities. A scientist who admires her work even named a new species of bat he discovered for her! Black Enterprise named her a Women of Power Legacy Award winner for work that expands opportunities for other women of color.
The author of some 30 books for both adults and children, Nikki Giovanni is a University Distinguished Professor at Virginia Tech in Blacksburg, Virginia.
Gary Soto, born April 12, 1952, was raised in Fresno, California. He is the author of eleven poetry collections for adults, most notably New and Selected Poems, a 1995 finalist for both the Los Angeles Times Book Award and the National Book Award. His poems have appeared in many literary magazines, including Ploughshares, Michigan Quarterly, Poetry International, and Poetry, which has honored him not only with the Bess Hokin Prize and the Levinson Award, but also by featuring him in the interview series Poets in Person. He has received fellowships from the National Endowment for the Arts and the Guggenheim Foundation. For ITVS, he produced the film "The Pool Party", which received the 1993 Andrew Carnegie Medal for Film Excellence. In 1997, because of his advocacy for reading, he was featured as NBC's Person-of-the-Week. In 1999, he received the Literature Award from the Hispanic Heritage Foundation, the Author-Illustrator Civil Rights Award from the National Education Association, and the PEN Center West Book Award for Petty Crimes.
Gary admires people who have done great service for others. High on his list are Jose Padilla of California Rural Legal Assistance, Arturo Rodriguez of the United Farm Workers, Dr. Marc Lasher of the Fresno Free Clinic, and Nancy Mellor of the Coalinga Huron Avenal House. As for his own service commitment, Gary has taught English to Spanish speakers as a volunteer. In his free time he likes to play tennis, tend his garden, attend musical concerts, and travel. Recently he has discovered that he enjoys baking cookies. He divides his time between Berkeley, California and his hometown of Fresno.
Marge Piercy was born March 31, 1936. Piercy recalls having a reasonably happy early childhood. However, halfway through grade school she almost died from the German measles and then caught rheumatic fever. She went from a pretty and healthy child into a skeletal creature with blue skin given to fainting. In the misery of sickness, she took refuge in books. She lavished love on her cats. She went to public grade school and high school in Detroit. At seventeen, after winning a scholarship to the University of Michigan which paid her tuition, Piercy was the first person in her family to go to college. Piercy remarks that in some ways college was easy for her. She was good at taking exams and strongly motivated to learn. However other aspects of college life were painful.
She did not fit any image of what women were supposed to be like. The Freudianism that permeated educated values in the fifties labeled her aberrant for her sexuality and ambitions. However, winning various Hopwood awards (the playwright Avery Hopwood, writer of sex farces, had left his fortune to the University of Michigan to be used to encourage good and original student writing) meant that during her senior year Piercy didn't have to work to support herself. A Hopwood also allowed her to go to France after graduation. Her schooling finished with a M.A. from Northwestern where she had a fellowship.
Piercy's poetry has changed since moving to the Cape. She now has a sense of herself as part of the landscape and part of the web of living beings. The Cape is her home although she travels a great deal here and abroad, giving readings, workshops, and lectures.
1999 - Yevgeny Yevtushenko
Joseph Bruchac lives in the Adirondack mountain foothills town of Greenfield Center, New York, in the same house where his maternal grandparents raised him. Much of his writing draws on that land and his Abenaki ancestry. Although his American Indian heritage is only one part of an ethnic background that includes Slovak and English blood, those Native roots are the ones by which he has been most nourished. He, his younger sister Margaret, and his two grown sons, James and Jesse, continue to work extensively in projects involving the preservation of Abenaki culture, language, and traditional Native skills—including performing traditional and contemporary Abenaki music with the Dawnland Singers.
He holds a B.A. from Cornell University, an M.A. in Literature and Creative Writing from Syracuse, and a Ph.D. in Comparative Literature from the Union Institute of Ohio. His work as an educator includes eight years of directing a college program for Skidmore College inside a maximum security prison. With his late wife, Carol, he founded the Greenfield Review Literary Center and The Greenfield Review Press. He has edited a number of highly praised anthologies of contemporary poetry and fiction, including Songs from this Earth on Turtle's Back, Breaking Silence (winner of an American Book Award) and Returning the Gift. His poems, articles, and stories have appeared in over 500 publications, from American Poetry Review, Cricket and Aboriginal Voices, to National Geographic, Parabola, and Smithsonian Magazine. He has authored more than 120 books for adults and children.
His awards include American Book Award for Breaking Silence, Horn Book honor for The Boy Who Lived with the Bears, Scientific American Children's Book Award for The Story of the Milky Way, and the Cherokee Nation Prose Award.
Robert Bly was born in western Minnesota in 1926 to parents of Norwegian stock. Beginning in 1954, he took two years at the University of Iowa at the Writers Workshop along with W. D. Snodgrass, Donald Justice, and others.
In 1956 he received a Fulbright grant to travel to Norway and translate Norwegian poetry into English. Recent books of poetry include What Have I Ever Lost by Dying? Collected Prose Poems and Meditations on the Insatiable Soul, both published by Harper Collins. His second large prose book, The Sibling Society, published by Addison-Wesley in hardcover and Vintage in paperback, is the subject of nation-wide discussion.
His collection, Morning Poems (Harper Collins), named for William Stafford's practice of writing a poem each morning, revisits the western Minnesota farm country of Bly's boyhood with marvelous wit and warmth. He has recently published The Maiden King: The Reunion of Masculine and Feminine (Henry Holt) in collaboration with Marion Woodman. His new selected poems, Eating the Honey of Words, has recently appeared from Harper Flamingo, as well as his translations of Ghalib, The Lightning Should Have Fallen on Ghalib (with Sunil Dutta) from Ecco Press. He has also edited the prestigious Best American Poetry 1999 (Scribners).
Sharon Olds was born in San Francisco and educated at Stanford University and Columbia University. Her first book, Satan Says (1980), received the inaugural San Francisco Poetry Center Award. Her second, The Dead and the Living, was both the Lamont Poetry Selection for 1983 and winner of the National Book Critics Circle Award. The Father was short-listed for the T. S. Eliot Prize in England, and The Unswept Room was a finalist for the National Book Award and the National Book Critics Circle Award.
Many of her other awards include a Pulitzer Prize for her poem Stag's Leap, a James Laughlin Award, a National Book Critic's Circle Award for Poetry for her poem The Dead and the Living, and a Guggenheim Fellowship for Creative Arts.
Olds teaches in the Graduate Creative Writing Program at New York University and helped to found the NYU workshop program for residents of Goldwater Hospital on Roosevelt Island, and for veterans of Iraq and Afghanistan. She lives in New Hampshire and in New York City.
June Jordan (1936 – 2002) was born in Harlem in 1936, Jordan was the child of West Indian immigrant parents, who raised her in the Bedford-Stuyvesant section of Brooklyn, where she began writing poetry at the age of seven. In her teens, she attended the Northfield School for Girls in Massachusetts, and in 1953 enrolled at Barnard College, where she would earn her B.A.
Jordan was active in the civil rights, feminist, antiwar, and gay and lesbian rights movements, even as she became known as a writer. In 1967, after running poetry workshops for children in Harlem, Jordan began her teaching career at the City College of New York. She taught at Yale University and Sarah Lawrence College, and became a professor of English at the State University of New York at Stony Brook, where she directed The Poetry Center. In 1988, she was appointed professor of African-American Studies at the University of California, Berkeley, where she founded the influential poetry program Poetry For the People.
Jordan earned numerous honors and awards, including a 1969–1970 Rockefeller grant for creative writing, the Lila Wallace Reader's Digest Writers Award (1995–1998), the Ground Breakers-Dream Makers Award from The Woman's Foundation (1994), the Chancellor's Distinguished Lectureship from the University of California at Berkeley, the PEN Center USA West Freedom to Write Award (1991), and a congressional citation for her outstanding contributions to literature, the progressive movement, and the civil rights movement.
Jordan was also the author of more than twenty-five major works of poetry, fiction and essays, as well as numerous children's books, amongst other works. Her journalism was published widely in magazines and newspapers around the world, and she was a regular columnist for The Progressive.
Galway Kinnell was born in Providence, Rhode Island and he was raised in Pawtucket. He graduated summa cum laude from Princeton University and received a Masters degree from University of Rochester. He was the director of the adult education program at the University of Chicago's Downtown Center, a teacher and journalist in Iran, and a field worker for the Congress of Racial Equality in Louisiana, and subsequently taught poetry at colleges in this country and abroad.
Kinnell is also the author of ten books of poetry, including The Book of Nightmares, When One Has Lived a Long Time Alone, Imperfect Thirst, and most recently A New Selected Poems and Strong is Your Hold. He also published a novel, Black Light; a selection of interviews, Walking Down the Stairs; and a book for children, as well as translations of works by Yves Bonnefoy, Yvan Goll, Francois Villon, and Rainer Maria Rilke.
A former MacArthur Fellow and State Poet of Vermont, he has been a Chancellor of The Academy of American Poets. In 1982, his selected poems won both the Pulitzer Prize and the National Book Award; in 2002, he was awarded the Frost Medal by the Poetry Society of America. He taught for many years at New York University, where he was Erich Maria Remarque Professor of Creative Writing. He lives in northern Vermont.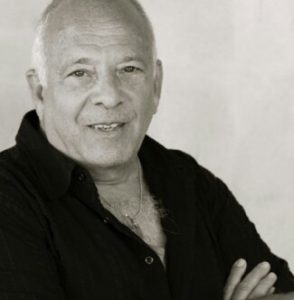 George Wallace is Writer in Residence at the Walt Whitman Birthplace (2011–present), first poet laureate of Suffolk County NY, former laureate of the International Beat Poetry Festival, and author of 38 chapbooks of poetry. An adjunct professor with the English Department at Pace University in Manhattan and at Westchester Community College, Wallace is editor of Poetrybay, Poetryvlog, Walt's Corner, and co-editor of Great Weather For Media and Long Island Quarterly.
He has taught writing workshops widely in the US and in Europe, including west coast weekend retreats at Paso Robles and Willow Creek; workshops in Oklahoma, North Carolina, Florida, and the New York metropolitan area; Cornwall, Cumbria, East Anglia, and at Maddy Prior's Stone Barn in Bewcastle; and at a week-long workshop on the island of Skiathos, Greece.
Wallace has performed at the Ledbury Festival, Woody Guthrie Festival, Lowell Celebrates Kerouac, and Lyric Recovery at Carnegie Hall. He has collaborated with French Playwrights at the Avignon Festival, and appeared on stage with numerous figures in popular music. As visiting writer at Harvard's Center for Hellenic Studies in Washington, he recently researched major themes in classic literature and their application to contemporary poetics.
His lecture and reading schedule has brought him to many UK and US locations, including: the Dylan Thomas Centre, Robert Burns Centre, Brantwood and Swarthmoor Hall, the Pollock-Krasner House, Gordon Parks Museum, Detroit Labor Conference, Mabel Dodge Luhan House, John Steinbeck Center, and the William Carlos Williams Library. He has appeared widely in Southern Europe, and is recipient of such international awards as the Naim Fresheri Prize (Mac), Corona d'Oro (Alb), Orpheus Prize (Bul), Centro Studii Archivio d'Occidente Award (It), and Alexander Medal (UNESCO-Gr).
A graduate of Syracuse University where he studied poetry with WD Snodgrass and Donald Justice, Wallace obtained his MFA in 2008 at Pacific University, Oregon, working with Marvin Bell, David St John, Joe Millar, Ellen Bass, and Dorianne Laux.
His publications include Resistance is a Blue Guitar (Blue Light Press), Simple Blues With A Few Intangibles (Foothills Publications), Belt Buckles And Bibles (NightBallet Press), Incident on the Orient Express (Nirala Press), Poppin' Johnny (Three Rooms Press), Burn My Heart in Wet Sand (Leicester), Sulfer of Troy, and Swimming Through Water (La Finestra Editrice).
As Writer In Residence at the Walt Whitman Birthplace, Wallace has broadened the base of his poetry from his roots in French Surrealism and Beat-era bop prosody to explore the visionary and ecstatic tradition of 19th century American Transcendentalism, as well as the Romantic-era celebration of the voice of the "common man".
An avid Whitman enthusiast, he is a major interpreter of Long Island literature and local history, as well as European Surrealism, New York School and Beat writing; and has dialogued with many of the major figures in 20th century poetry and the popular arts, including most of the poets in residence at the Whitman Birthplace.
As Writer in Residence, Wallace founded the Walking With Whitman: Poetry in Performance, which has grown to become WWBA's Signature Poetry Performance Series. The series features performances and presentations by the most intriguing figures in contemporary literature and the arts on the national scene, paired with respected voices on the regional scene.
Wallace, who serves as host and MC, is quintessential in recruiting a diverse roster of performers to create a dynamic program. In year four, Wallace brought music into the proceedings. Now in its fifth season, Wallace continues to build on the already successful program by adding an open mic portion to the proceedings, so that regional poets may share their voice with the audience.
"We've hosted international performers from England, Africa, Scotland and Greece; nationally known figures in poetry from the four corners of America; and regional poets from the tri-state area to Long Island's own backyards," Wallace says. "Styles have varied widely, but through the entire series, what has remained consistent is the display of exceptionally high quality of wordcraft, and enthusiastic devotion to audience engagement."
George Wallace reads Walt Whitman at the Church of Beethoven in Albuquerque, New Mexico
Walt Whitman's "Manahatta" read by WWBA's Writer in Residence, George Wallace. Neon animation by Jack Feldstein.
George Wallace's Weblog From June 10, 2010 – August 11, 2012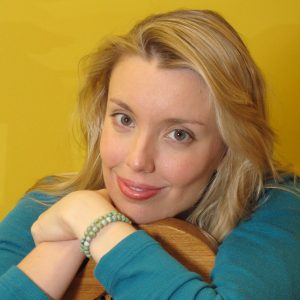 Annabelle Moseley is the author of the full-length poetry collection, The Clock of the Long Now, published in 2012 by David Robert Books and honored as one of four books featured on the 2012 First Books Panel at the West Chester Poetry Conference. Moseley has seven published chapbooks of poetry, including her newest, The Divine Tour (Finishing Line Press, 2012), The Fish Has Swallowed Earth (Aldrich Publishing, 2012), A Field Guide to the Muses (Finishing Line Press, 2009), a young adult fantasy novel, and a collection of children's poetry. The first Walt Whitman Birthplace Writer-in-Residence, 2009–2010, Moseley is also founder and editor of String Poet, an online literary journal of poetry and the arts, and the host of The New York Times-featured String Poet Studio Series at the Long Island Violin Shop. She is founder of the national String Poet Prize. Moseley is a Lecturer at St. Joseph's College and teaches poetry workshops at the Walt Whitman Birthplace and other cultural centers in the New York / Long Island area. A 2012 Pushcart Prize nominee, Moseley has published hundreds of poems internationally in such journals as Oprah.com, The Texas Review, The Seventh Quarry (Wales), The Lyric, Mezzo Cammin, and Umbrella, among others. Her first three chapbooks of poetry, published from 2005 to 2008 include: The Moon is a Lemon (Birnham Wood), Artifacts of Sound (Street Press), and Still Life (Street Press). Annabelle Moseley's chapbook, First and Last Things, is a shared collection with the Welsh poet J. C. Evans, published jointly in New York and Wales by Cross-Cultural Communications. Moseley won first place in the 2008 Writer's Digest Poetry Contest and a 2008 Amy Award from Poets & Writers. In April 2011, her poem "Breakable," was chosen by O, The Oprah Magazine as one of the twelve poems selected from thousands to be featured on Oprah.com.
Annabelle Moseley was born on the North Shore of Long Island, where she currently resides with her husband. The beauty of Whitman's Paumanok has influenced her writing, and much of her work is inspired by nature and human relationships. Among the themes of her writing is the tension between beauty and loss. She became an internationally published poet while still an undergraduate at Fairfield University in Connecticut. She graduated summa cum laude with a BA in English and was elected to Phi Beta Kappa. Upon leaving Fairfield University she took with her all three of the available prizes in poetry. The next year she received a first place Poetry Center Prize in Poetry from the C.W. Post Campus of Long Island University. She holds an MFA in Poetry and an MA in Religious Studies, with a concentration and thesis on the medieval pilgrimage. She served for three years (2005–2008) as Poet-in-Residence at The Stevenson Academy of Fine Arts in Oyster Bay, New York.