Gwenn A. Nusbaum-WWBA Scholarship
Walt Whitman Birthplace Association (WWBA) invites applications for the Gwenn A. Nusbaum-WWBA Scholarship.  The $1800 scholarship is offered in the spirit of Walt Whitman's poem, "O Me! O Life!" He writes: "That you are here – that life exists and identity, / That the powerful play goes on, and you may contribute a verse."
Applications are sought from those poets at the early stages of their careers, ages 25-35 years.  This scholarship, awarded every year, aims to encourage and assist an emerging poet in their creative poetry writing endeavors.  Their emerging poetry career should be of exceptional artistic quality and should demonstrate a passion for poetry, an awareness of the power of the poem, an originality of perspective and skillful use of expressive language.  They will be expected to produce additional strong work during the scholarship timeline of one year, July 1, 2024 – July 1, 2025.
The application is open January 1 – April 1, 2024.

There is no application fee. 

The winner will be notified May 20, 2024. 

An Award Ceremony will be held as a Zoom and/or at the Walt Whitman Birthplace State Historic Site, the last week in June 2024, date TBA.
---
The Scholarship is administered by WWBA.  The winner is selected by an independent and diverse panel of three (3) judges who may include, but are not limited to, poets, professors, scholars, writers and WWBA representatives. Past Panelists included Victoria Chang, Cornelius Eady, Juan Filipe Herrera, Jane Hirshfield, Dean Kostos, Molly Peacock, and WWBA representative Trustee Robert Savino. Panelists for 2024 include Kwame Dawes and Dorianne Laux.
Submission form available January 1, 2024 early stages
Click any tab below to learn more about the scholarship guidelines.
Submission form available January 1, 2024
Good luck to all applicants!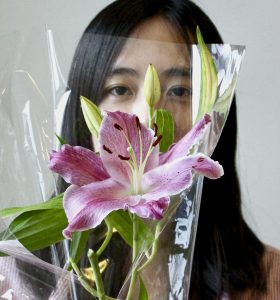 During the scholarship year, Hua plans to publish a first chapbook of poetry and finish a first poetry book manuscript.  Hua is interested in the mind and its internal languages, and writes about ways "we internally process the pain of the world.  The interior world can be as vast as the actual one, a place where things happen both forwards and backwards, simultaneously and years apart, where everything is true but nothing is real." Hua began major poetry publication in 2018 and has received writing awards from Yale Writing Center Essay Contest and Boston Review Poetry Contest, among other awards, with essays published in the Harvard Review and the Wall Street Journal. Hua is a first-generation immigrant and has served as a family caretaker. Hua received a BA in Media Studies from Yale University, and is currently teaching art at the Parsons School of Design at The New School.
Nguyen is the author of Dear Diaspora (University of Nebraska Press 2021), which won the Prairie Schooner Book Prize, an Outstanding Achievement Award from the Association of Asian American Studies, a New Mexico-Arizona Book Award, and was a finalist for the Julie Suk Award. Her poems have been nominated for Best of the Net and a Pushcart Prize and have appeared or are forthcoming in The Academy of American Poets' Poem-A-Day series, The American Poetry Review, Poetry Northwest, The Rumpus, Tin House, and elsewhere. The recipient of fellowships from the AZ Commission on the Arts, the Barbara Deming Memorial Fund, the Virginia G. Piper Center for Creative Writing, and the 2022 Stanley Kunitz Memorial Prize from the American Poetry Review, she currently serves as the Senior Editor of Hayden's Ferry Review.
Susan was selected by the 2023 Panel of Judges:  Victoria Chang, Juan Felipe Herrera, Jane Hirshfield, Trustee Robert Savino and Executive Director Cynthia Shor.
POETS to come! orators, singers, musicians to come!
Not to-day is to justify me and answer what I am for,
But you, a new brood, native, athletic, continental, greater than before known,
Arouse! for you must justify me.
I myself but write one or two indicative words for the future,
I but advance a moment only to wheel and hurry back in the darkness.
I am a man who, sauntering along without fully stopping, turns a casual look upon you and then averts his face,
Leaving it to you to prove and define it,
Expecting the main things from you.